Home

Travel
4 Jan, 2007
Since my last post I have moved country - specifically to France, in a small town adjacent to the Les Arcs ski domain. I'm aiming to get my snowboarding up to a decent standard, get my french language skills up to speed and to experience a different way of life.
Anyway, for a while there it was looking a little worrying with talk of a snow crisis in the Alps. The good news is that over the last few days there has been significant snowfall putting to rest immediate concerns. I went up boarding before Christmas for one day but did some damage to my board through little stones creeping through the thin snow cover - yesterday however was a whole other story with plentiful snow on and off piste. A little more is forecast in Les Arcs tomorrow morning.
Bourg itself is a pretty small traditional town; the shops close for long lunches and Sundays are pretty dead. There are a couple of bars which can be fun, a cinema (in French of course) and not a lot else! Though even going for coffee and trying to read the newspaper is fun in its own way. Life here is slow, but slow is pretty good so far.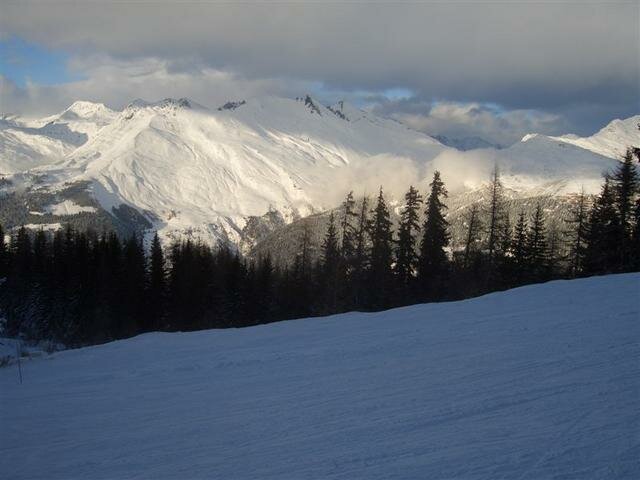 A view from yesterday looking across the valley from Les Arcs

EU: France: Bourg-Saint-Maurice